The Solar Sailor
The amazing Solar Sailor (pictured) uses Hybrid Marine Power (HMP), an integrated hybrid electric technology and Solarsails which harness renewable solar and wind energy. This vessel, used on Sydney Harbour during the 2000 Sydney Olympic Games, used transformers & chokes from SES in its inverter & battery charging systems.
It is funny to think back to this, only 20 years ago but feels like a lifetime ago – although still a magnificent piece of futuristic achievement for the time, as iconic as this catamaran was, it is amazing to see how the improvement of solar and other renewable technology has continued to develop at such pace that this no looks almost cumbersome. I guess it's similar to the first iPod, a revolutionary piece of equipment but now looks like a brick, but it was a significant stepping stone to the present – the future.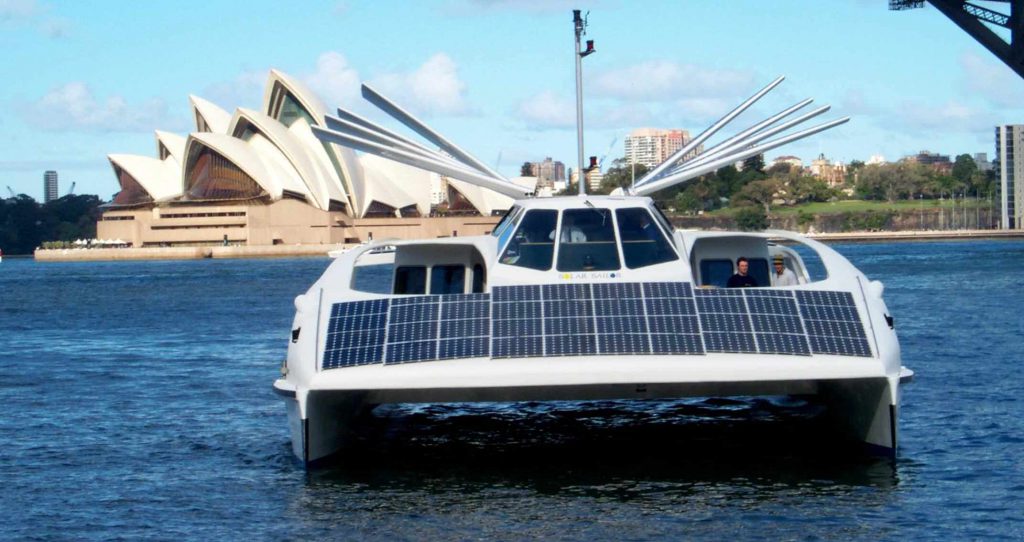 For other projects using Southern Electronic Services transformers, visit our projects page.