Power Ahead with an Australian-Made Transformer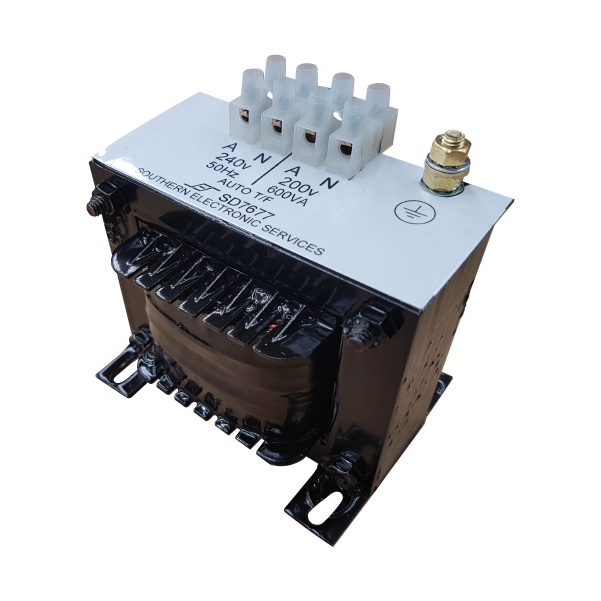 Single Phase Transformers
Our single-phase solutions, primarily used for industrial machinery, commercial applications, and medical equipment are built with the best materials and workmanship.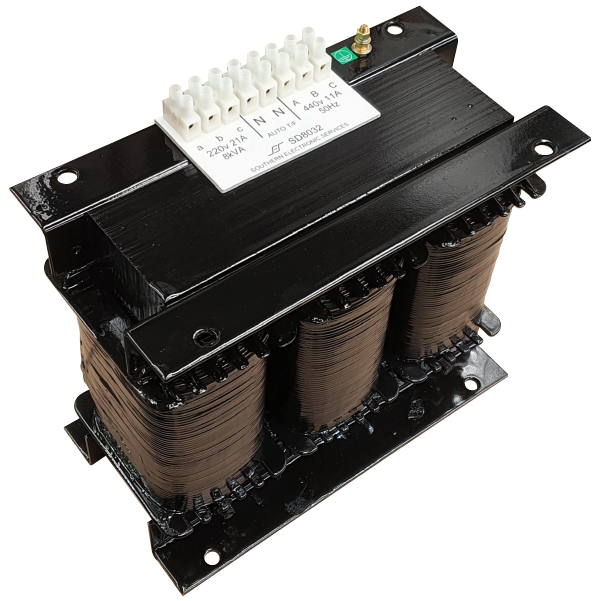 Three Phase Transformers
Our custom-made three-phase transformers range up to 600kVA, are available in multiple connection types, and can be supplied open or encased in our high-quality enclosures.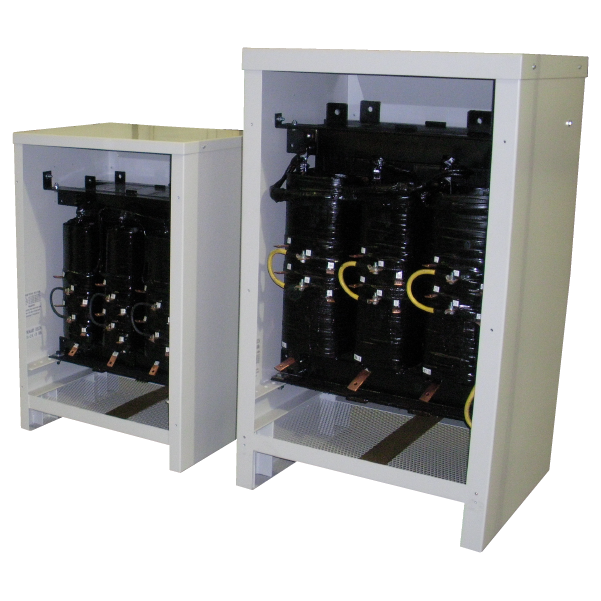 Isolation Transformers
Isolate machinery from your power source to ensure safety and the integrity of your machinery and other assets. Drive-isolation transformers are designed to handle high mechanical stresses in the harshest environments.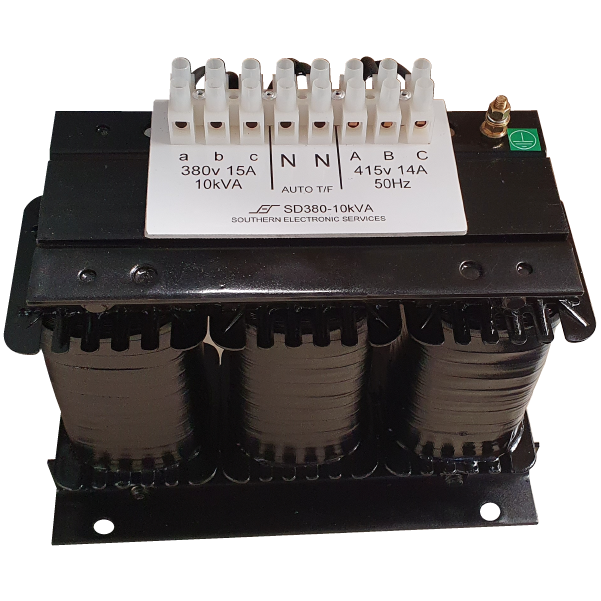 Auto Transformers
Auto transformers are single winding transformers that are useful to regulate or transform voltage, where isolation from the mains supply is not required.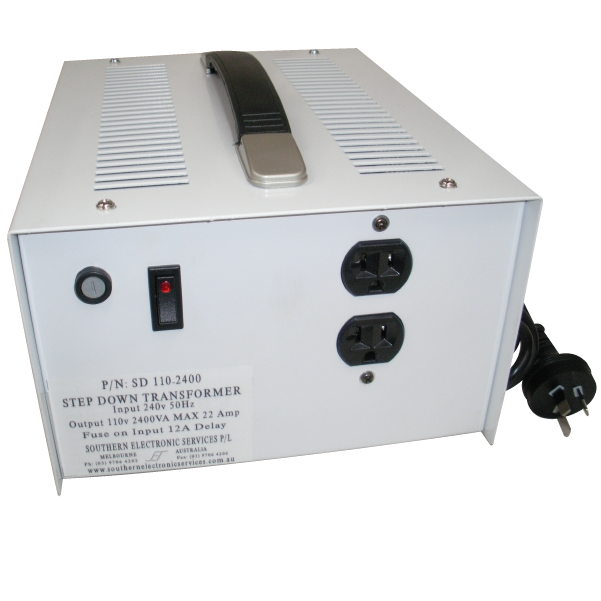 Step Down Transformers
Off-the-shelf solutions for international appliances, or custom designed transformers to step your power down safely.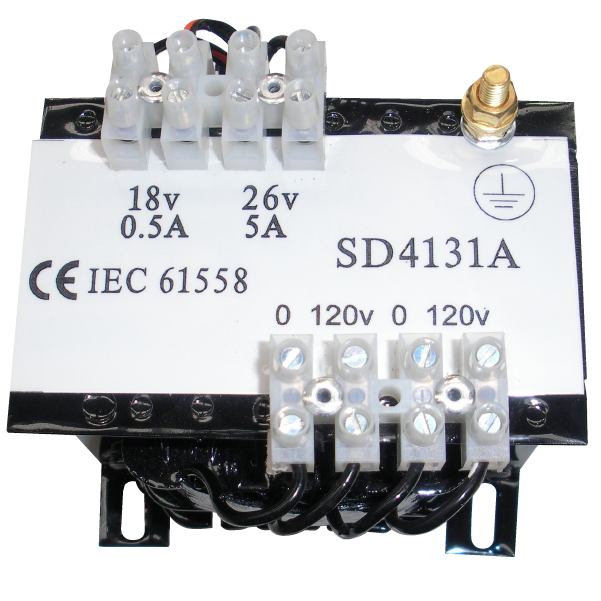 Control Transformers
Control transformers are typically used in circuits that require constant voltage and are mostly used to stabilise voltage during brief periods of overload such as in-rush current.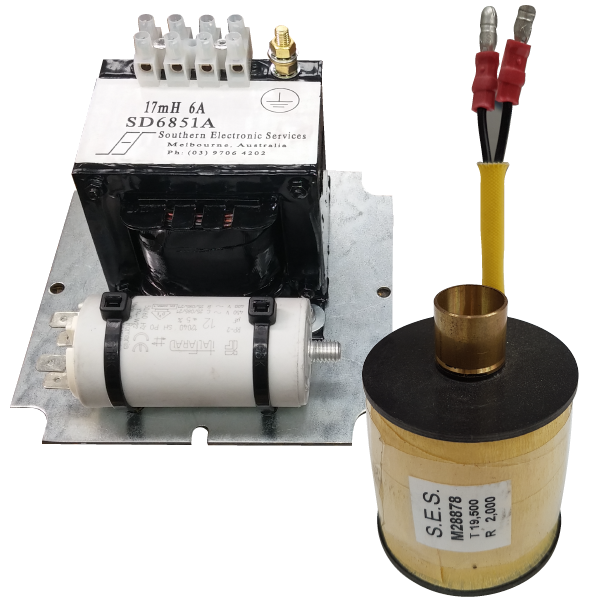 Other componentry
As well as high-quality transformers, we produce a wide range of other circuitry and wound componentry.
---
7
Continents using SES transformers
---
Southern Electronic Services (SES) is an Australian manufacturer specialising in power transformer solutions.
Enjoy the convenience of quick response time, fast turn-around, and speedy international distribution. Waiting on a custom transformer from other countries can take months, costing you time and money. SES maintains high stock levels of materials to enable the fast supply of custom power transformers and components. All of our products are manufactured in our Melbourne-based factory, giving you peace of mind that you will be receiving the best Australian-made quality and customer service.
Southern Electronic Services supply transformers into major industries including mining, rail, the Australian Department of Defence, renewable energy sectors, and more. Many commercial businesses depend on the continuous and reliable supply of Southern Electronic Services products to ensure the products and systems they are building are safe and operational. Don't risk your business, staff or customer's safety on cheap, low-quality alternatives - choose Southern Electronic Services and be sure you have chosen the best.
We Solve Power Transformer Issues at our Melbourne Factory
Buy Australian made and relax with the peace of mind that comes from dealing with a company whose reputation for reliability is second to none. All SES products are supplied with a 12-month guarantee so your peace of mind has a written confirmation.
With more than 40 years in the power transformer field, we have knowledge to share and an ongoing curiosity about how to solve problems that we haven't yet come across. Our purpose is to make your production and manufacturing as efficient and reliable as possible, and to work with you in creating new and ever-more efficient ways of operating.
Applications for an SES Custom Transformer
Industries (rail, science, mining, audio/visual, electronic, automotive) that require custom-made transformers
The manufacture of equipment here for local use or overseas sales
The production lines of OEMs
Increasing efficiency of existing transformers without incurring too much cost
Imported equipment that need transformers for Australian use
Nothing short of exceptional

Deacam P/L were engaged to perform various project works associated with the Bayswater Level Crossing Removal (LCRP). Quick turnaround from suppliers were paramount to achieving project deadlines. After approaching multiple transformer manufacturing companies, S.E.S ( Southern Electronic Services) were the only company who were able to guarantee the manufacturing lead time required. A 60 kva transformer ordered 25/11/16 and delivered 2/12/16 was nothing short of exceptional considering we were receiving indicative lead times from other manufacturers of up to 30 days. We will be happy to engage SES again.

Responsive and accommodating

Southern Electronic Services have been supplying GBC Scientific Equipment with the majority of our Transformer and associated products for use in our range of Analytical Instruments since 1987. The Products supplied by Southern Electronic Services are an integral part of our Scientific Instruments, which enable our Customers to analyse elements in solution, up to parts per billion. We have found Southern Electronic Services to be very responsive and accommodating in times of increasing demand, always doing their utmost to get their products to GBC Scientific in a timely manner, supplying the correct product, at the right time and place with a minimum of hassle.

Nothing too big or small

Monex GeoScope has been using SES for over a decade now. We are a small manufacturing company making specialist acquisition system for which we need precision components. SES provide our transformers, inductors. We have limited runs and our products must be extremely repeatable and that is exactly what we receive from SES. SES have also provided invaluable advice and insight into designing induction coils with unique properties again with limited quantities. Given our size we have never felt that we are not important to SES; they provide a competitive quote and timeframe and adhere to it. We have and continue to find dealing with SES extremely pleasing .

Reliable products for over 30 years

I would like to express our company's pleasure in our dealings with Southern Electronic Services, which has extended now to nearly 30 years. We have always been dealt with in a professional and efficient manner, be that from yourself or your staff. Your products have been reliable and to my knowledge, I'm not aware of even one failure. So, thank you from PIC Australia and we will keep on using and recommending Southern Electronic Services.

Rapid Response

Dewar Electronics have been dealing with Southern Electronic Services P/L for over 30 years. Scott and his team have always provided us with quality products and prompt service. We are extremely satisfied with their service, especially when we need product in a hurry. They do whatever it takes to help us out. We highly recommend their services to anyone.

Highest quality products

Southern Electronic has been the main supplier for our transformer coils for over 10 years. Our transformers come with a four-year warranty period; we are able to offer this due to the quality workmanship of Southern Electronic. Their staff have always been there to help us with any technical enquiries, and their service has always been great. I would recommend Southern Electronic to anyone looking for transformers/winding service.
We provide services for such brands as