Why choose an Isolation Transformer
An isolation transformer, as the name suggests, isolates your equipment, circuitry, or device from the main power source, protecting your equipment and personnel. The primary advantages of an Isolation Transformer over an Auto Transformer are safety, surge reduction, noise reduction and better overall power quality.
Southern Electronic Services have built a huge range of Isolation Transformers over the years. The quality of our workmanship, thorough testing procedures, and shared expertise allow us to build you a custom isolation transformer to your specific requirements, fast. SES Isolation Transformers are designed, built and tested to AS/NZS 61558.2-4 .
Isolation - or isolating - transformers are a more reliable product than modern solid-state power control devices. Solid-state drives generate extreme stresses due to the harmful harmonic content they cause and the high mechanical strain they place on power supplies.
If you're not sure of your transformer requirements, please give us a call 03 9706 4202 and speak to our team.
Manufactured to Your Specifications
An Isolation Transformer from Southern Electronic Services is constructed with:
A wide power range – from 100VA to 600KVA
Choice of input and output voltages with taps if required
Choice of configuration: Star-star(Yy), Delta-Delta(Dd), Star-Delta(Yd) & Delta-Star(Dy)
Low load regulation
Insulation classes up to class H – 180°C
Multiple secondary windings option
Choice of enclosure rating (open, IP23, IP65, other)
Various termination options available
Optional Electro-static screen between primary and secondary windings
Tough varnish insulating coating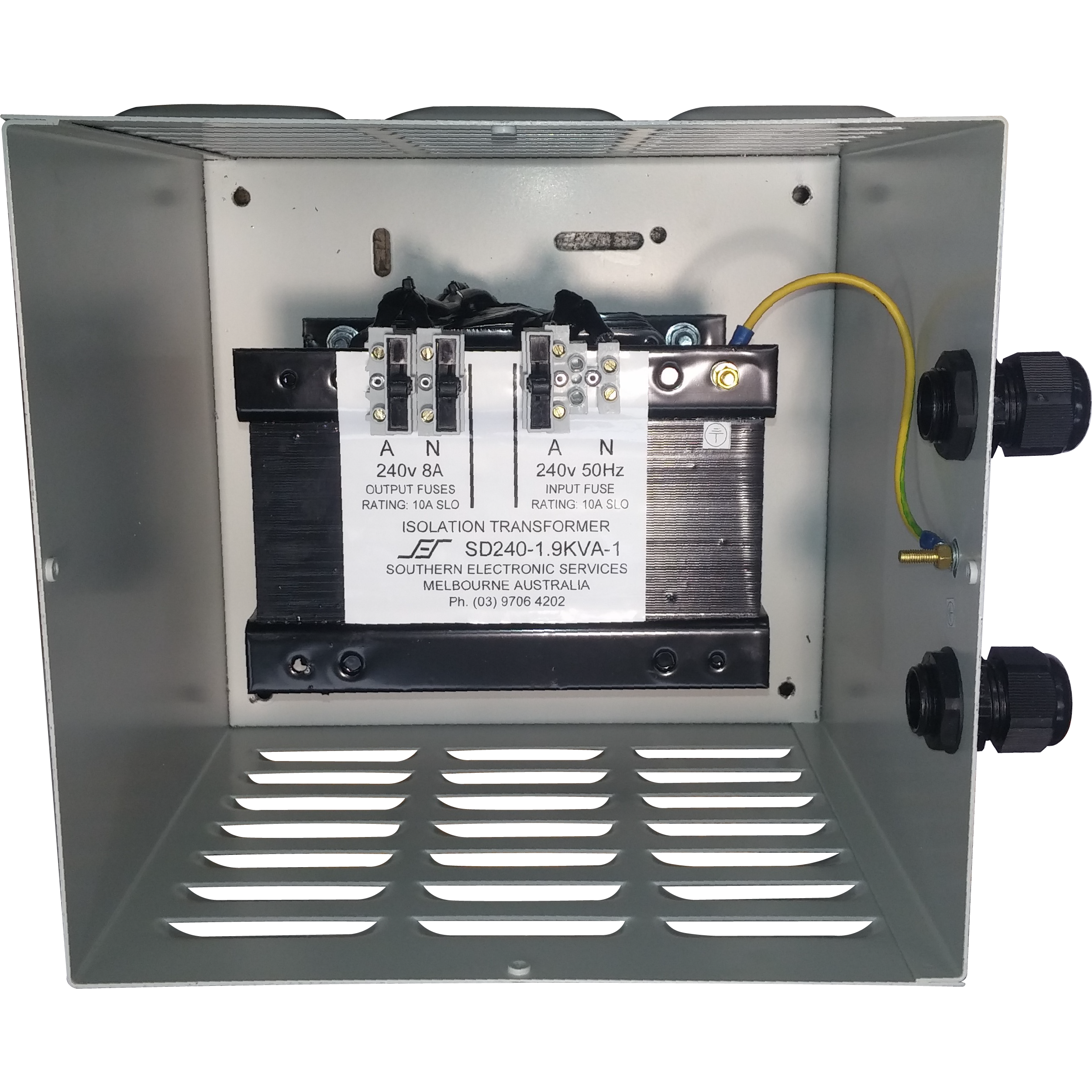 Drive-Isolation Transformers - for extreme environments
Standard isolation transformers are not designed to handle some of the extreme mechanical, electrical, and environmental conditions that some applications provide, so we also manufacture a special type of transformer to cope with these extreme requirements – a drive-isolation transformer.
Drive-isolation transformers are designed to handle high mechanical stresses, as well as prevent harmful harmonics and voltage spikes from flowing back into electrical supply lines, which could result in damage to other electrical equipment. SES has been supplying drive-isolation transformers to the mining industry for over 15 years for use in draglines and similar equipment, where they are subject to high vibration and harsh environmental conditions.
Features of a Custom-Made SES Drive-Isolation Transformer

All the benefits of an SES Isolation transformer (above) plus:
K9 Harmonic rating, as required for DC Drives. K9 means the unit can operate with high harmonic content without overheating.
Reduced flux denstiy to prevent saturation at higher input voltages
Extremely robust construction with additional bracing to withstand high levels of vibration
Over-sized neutral connections to easily handle high harmonic currents
Electro-static screens between primary and secondary windings
100% local manufacture means Australian Made quality and service.
Insulation class H – 180°C
Ability to withstand up to 200 per cent full-rated load current for 30 seconds
Conservative design to give you high reliability and ensure longer trouble-free life.
Braced to withstand extreme vibration
Removable gland plates and clearly marked terminals for ease of installation.
Optional ±2.5% & ±5% no load taps
Available in output voltage ratings to suit available drives
Transformer core is constructed using precision sheared silicon steel strip, hand stacked to ensure quiet operation
Conservative design parameters to ensure that you benefit from long fault-free operation
Double varnish impregnation for additional winding insulation
Designed, built and tested to Australian standards (AS/NZS 60067, AS/NZS 61558)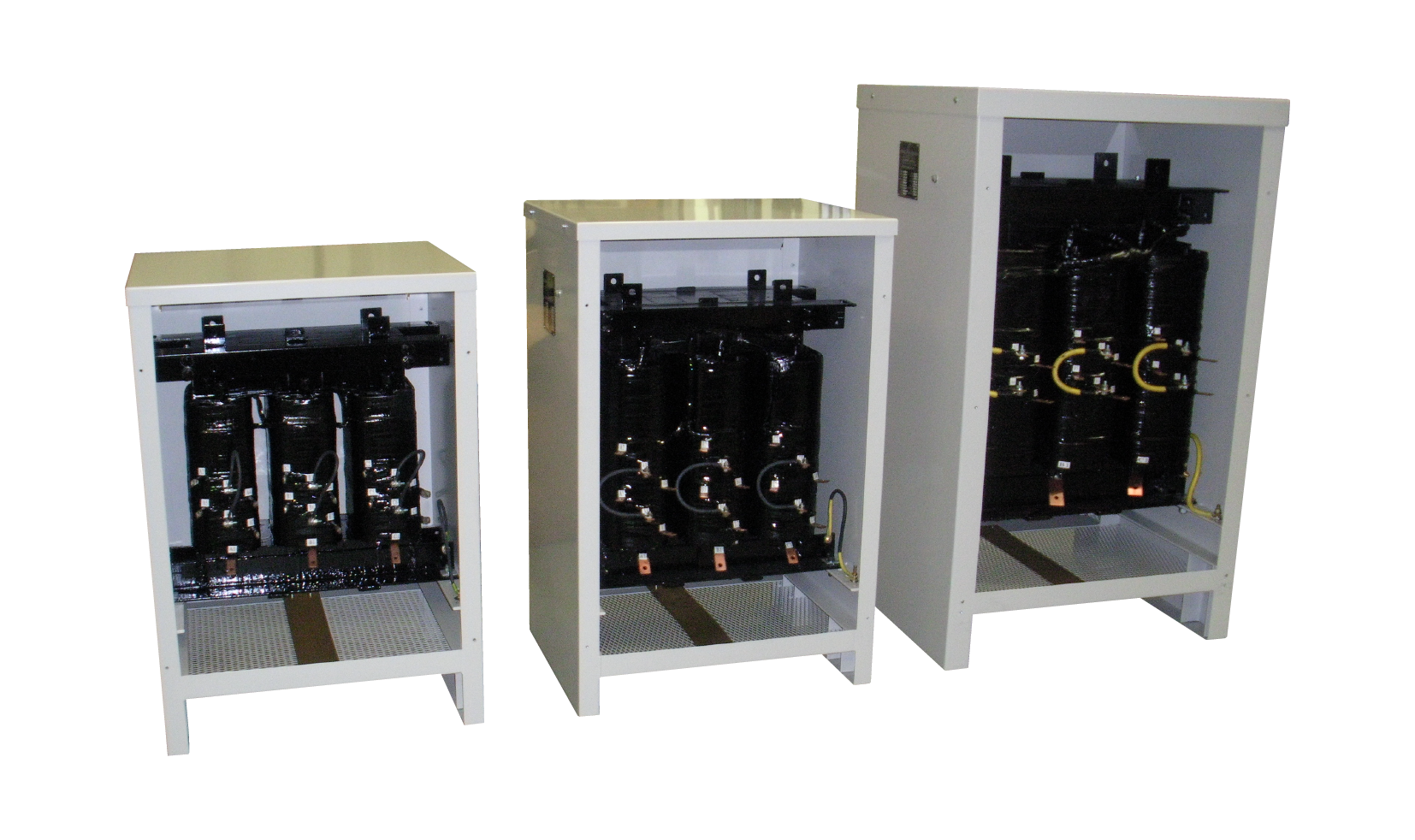 When a Drive-Isolation Transformer is required
The main application for our Drive-Isolation Transformers is in the mining industry where they are primarily used on draglines. Draglines are some of the largest vehicles on Earth and are subject to some of the harshest environments imaginable. Dragline Isolation transformers need to endure heavy and continuous vibration, high external temperatures, potentially harmful harmonics, and many other factors, which is why mining companies across Australia and beyond choose Southern Electronic Services to supply their transformer solutions.
SES has supplied and continues to supply, Drive-Isolation transformers and other power solutions to companies such as ABB, BHP (BHP Mitsubishi Alliance), Glencore, and more.
Popular power ratings for our Drive-Isolation Transformers
Common power ratings for our Drive Isolation Transformers include:
51kVA, 75kVA, 93kVA, 120kVA, 200kVA, 350kVA and 575kVA.

Of course, we can supply anything between the above noted kVA, up to around 600kVA.